The university of Minnesota has some maps that show leading countries in biotechnology Countries that are strong are in brown color.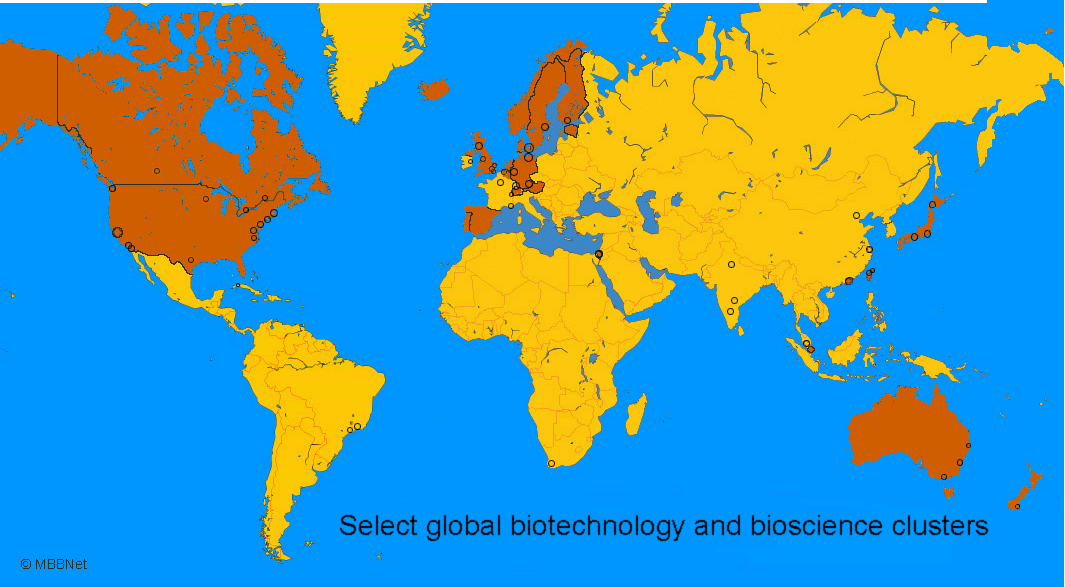 The next map shows which countries are permissive with stem cells. Permissive countries allow various embryonic stem cell derivation techniques including somatic cell nuclear transfer (SCNT).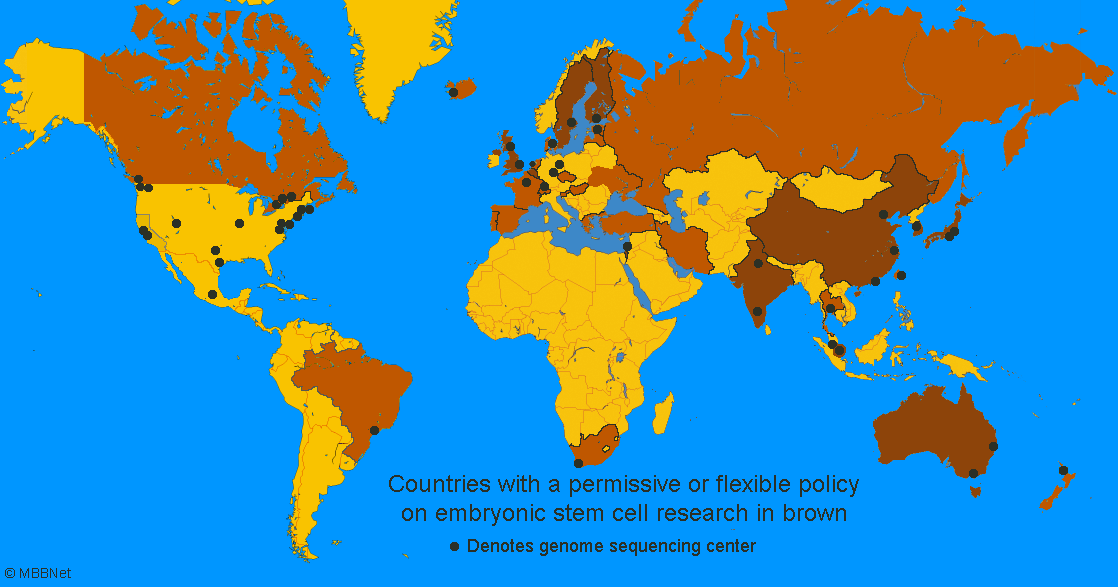 Brown shows permissive countries.
The list for 2006 of stem cell research centers around the world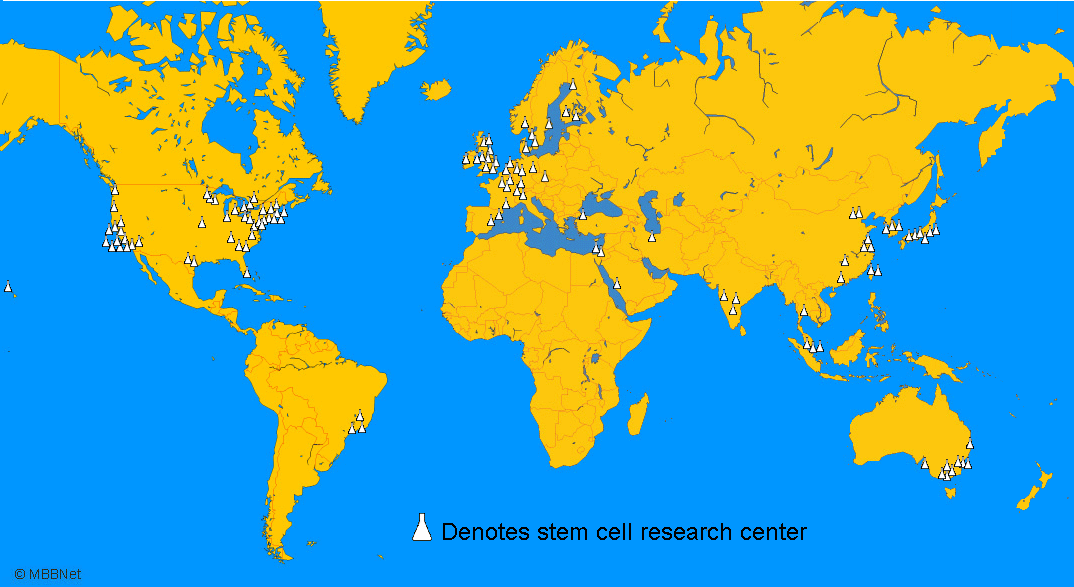 Permissive stem cells countries ranked by their global economic competitiveness
Finland – 1
Sweden – 3
Taiwan – 4
Denmark – 5
Singapore – 7
Switzerland – 8
Japan – 9
Iceland – 10
United Kingdom – 11
The Netherlands – 12
Australia – 14
Canada – 15
New Zealand – 18
Israel – 19
Estonia – 20
Hong Kong – 21
Spain – 23
Belgium – 25
France – 27
Korea – 29